COVERAGE – Concrete Playground (New Shanghai)
Six Truffle Dishes to Try in Sydney This Winter
From truffle-topped waffle fries to truffle-infused dumplings and soft serve.
---
Truffle season is nearly upon us and Sydney's top eateries are reminding us why every dish should have (at least) a touch of this luxe ingredient. From truffle-topped pasta and waffle fries to truffle-infused dumplings and gelato, you can find this decadent fungus all over the city this winter. There's even a few venues going all out with truffle degustation dinners, too.
With so many tasty options to choose from, we've narrowed down the list to set your truffle priorities straight. Sweet or savoury, you won't be disappointed with these six dishes — they'll make you forget all about that winter chill.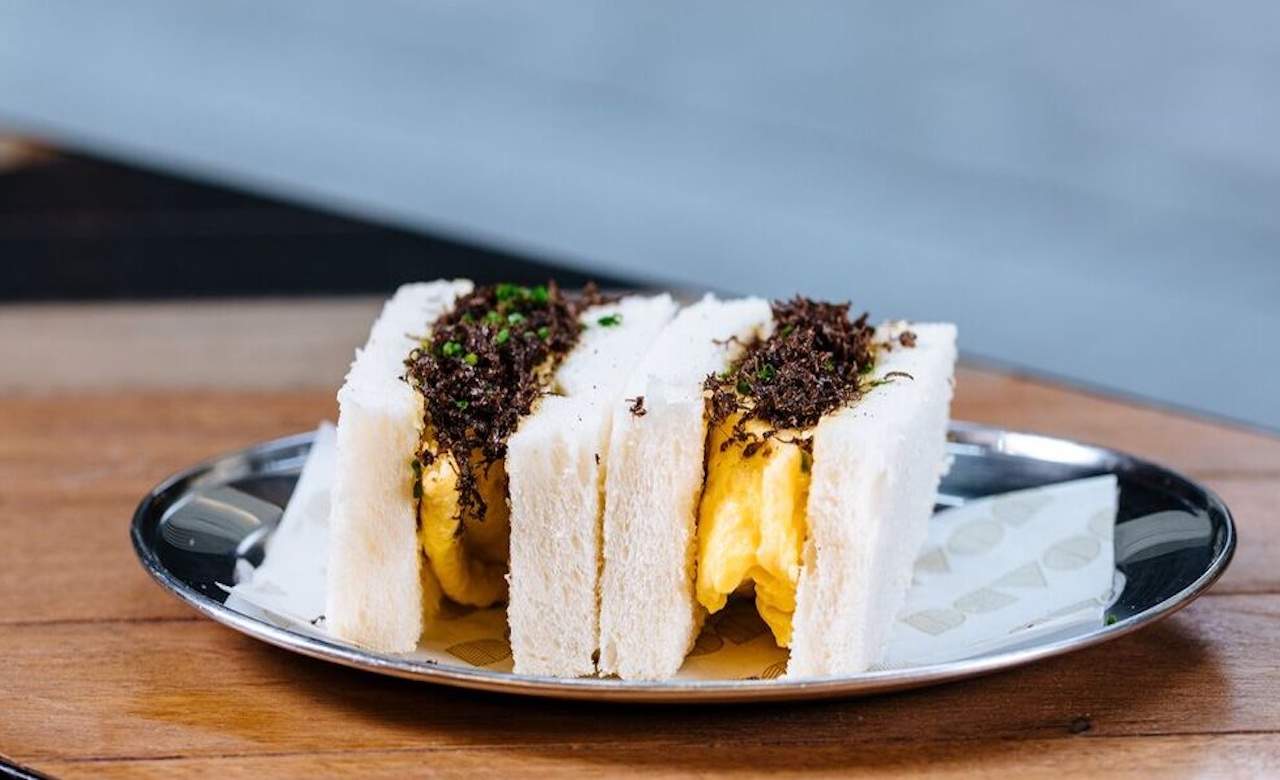 At its locations in Surry Hills, Barangaroo and North Sydney, Devon Cafe is serving up a dedicated truffle menu this season. While the exact dishes vary from place to place, one item that caught the attention of our taste buds is the truffle egg sando ($20). Combining fluffy white bread, omelette, mushroom pâté and shaved truffle, this is a tasty a twist on a Japanese classic. It'll be available at both Barangaroo and North Sydney shops from June 2 through to the end of August.
If you're keen on something sweet to end the meal, try the cafe's truffle sundae ($23) — truffle-infused soft serve, honey and sea salt, served in a waffle cone or cup and topped with frosted corn flakes and more fresh truffle.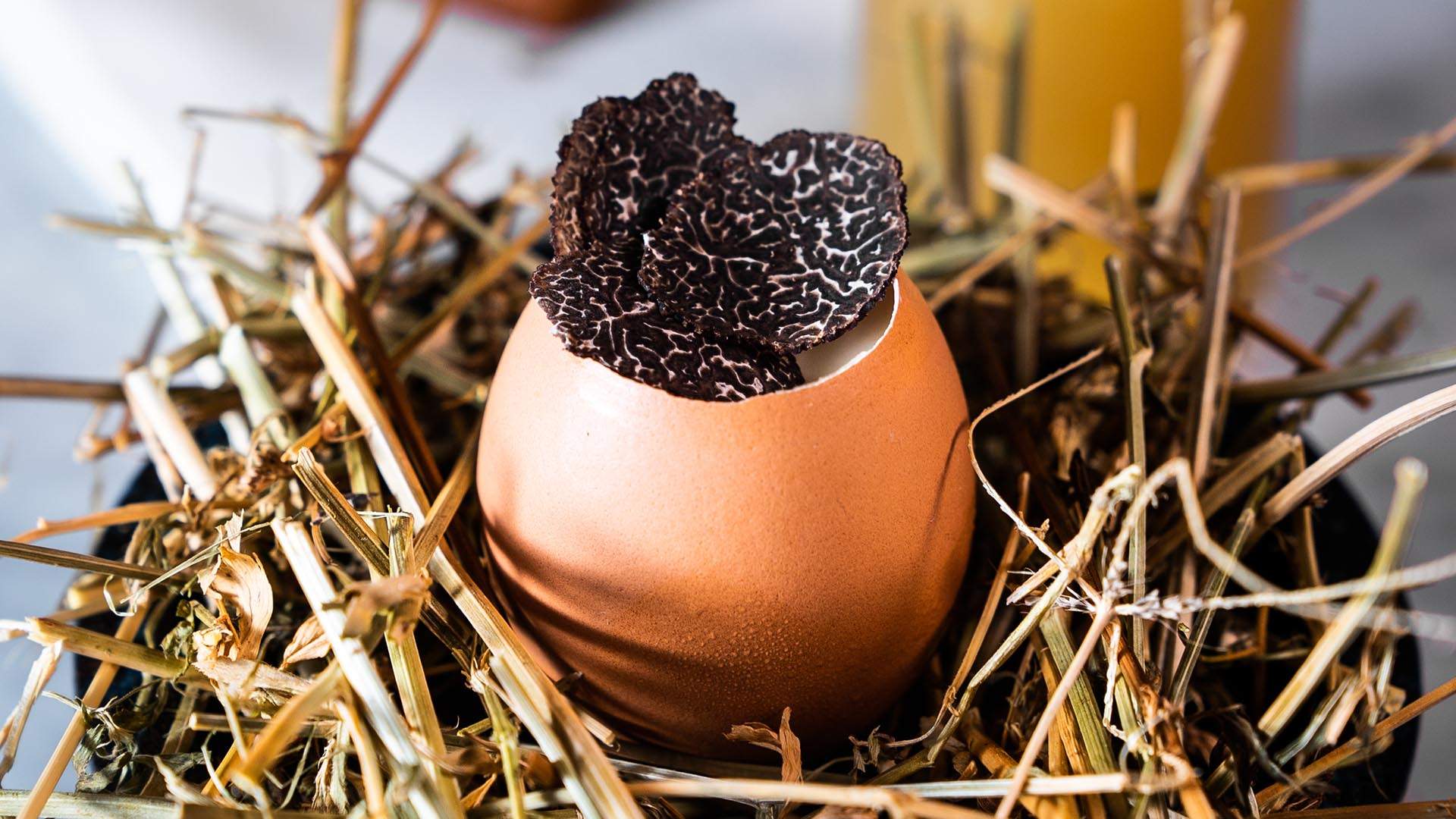 July is the perfect time to check out Gelato Messina's Creative Department — the gelato fiend is adding truffles to all of its dishes for a ten-day series of eight-course gelato degustation dinners. Head chef Remi Talbot has sourced elite perigord black truffles from nearby Parkesbourne Produce farm. Expect brioche and foie gras gelato with black truffle sauce; pistachio and black truffle gelato with matcha and white chocolate fudge; and grilled kumquat sorbet with koji cream, wattleseed and black truffle. Paired with each is an equally creative non-alcoholic drink, like the lemon myrtle and macadamia bubble tea, or the pineapple, white soy and shiitake sparkling.
The degustation will only be available in Sydney from July 4–13 and tickets are $160 per person. These dinners are known to sell out remarkably quickly — with only eight seats per night — so grab yours here.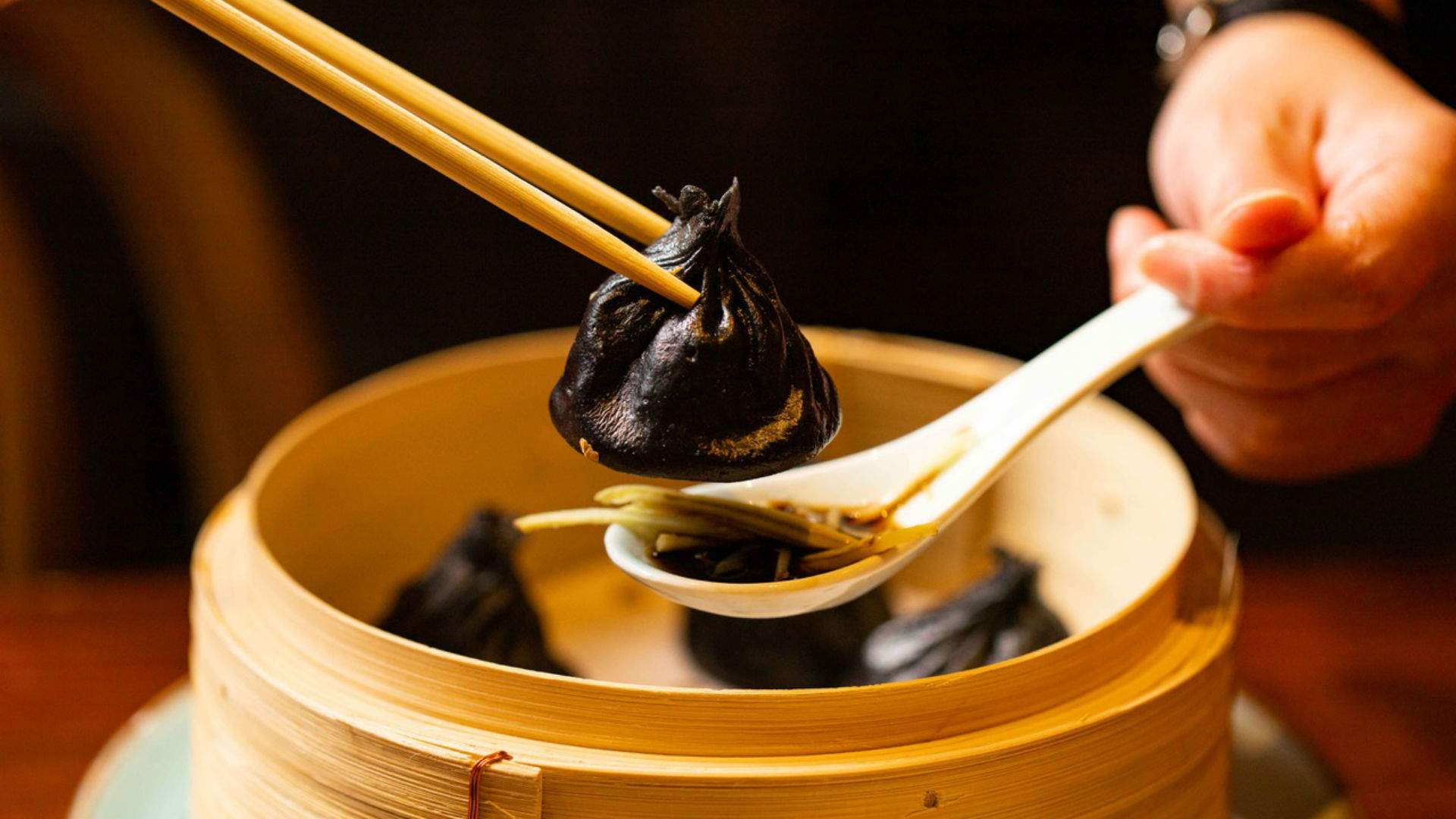 BLACK TRUFFLE XIAO LONG BAO, NEW SHANGHAI
New Shanghai is celebrating all things truffle across its Westfield Sydney, Chatswood and Ashfield venues with a dedicated menu of Chinese favourites — all given a truffle twist, of course. We're most excited to try the black truffle xiao long bao ($12.9 for four), which arrive in jet black dumpling wrappers. Think of that soup dumpling taste you know and love, then taken to the next level with that distinct truffle flavour.
Other special menu items on the list include truffle and mushroom wonton soup ($14.9), black truffle pot stickers ($16.9 for five) and truffle fried rice $19.9). We reckon you should aim for truffle overload and order the lot. It's available from the start of June until the end of truffle season.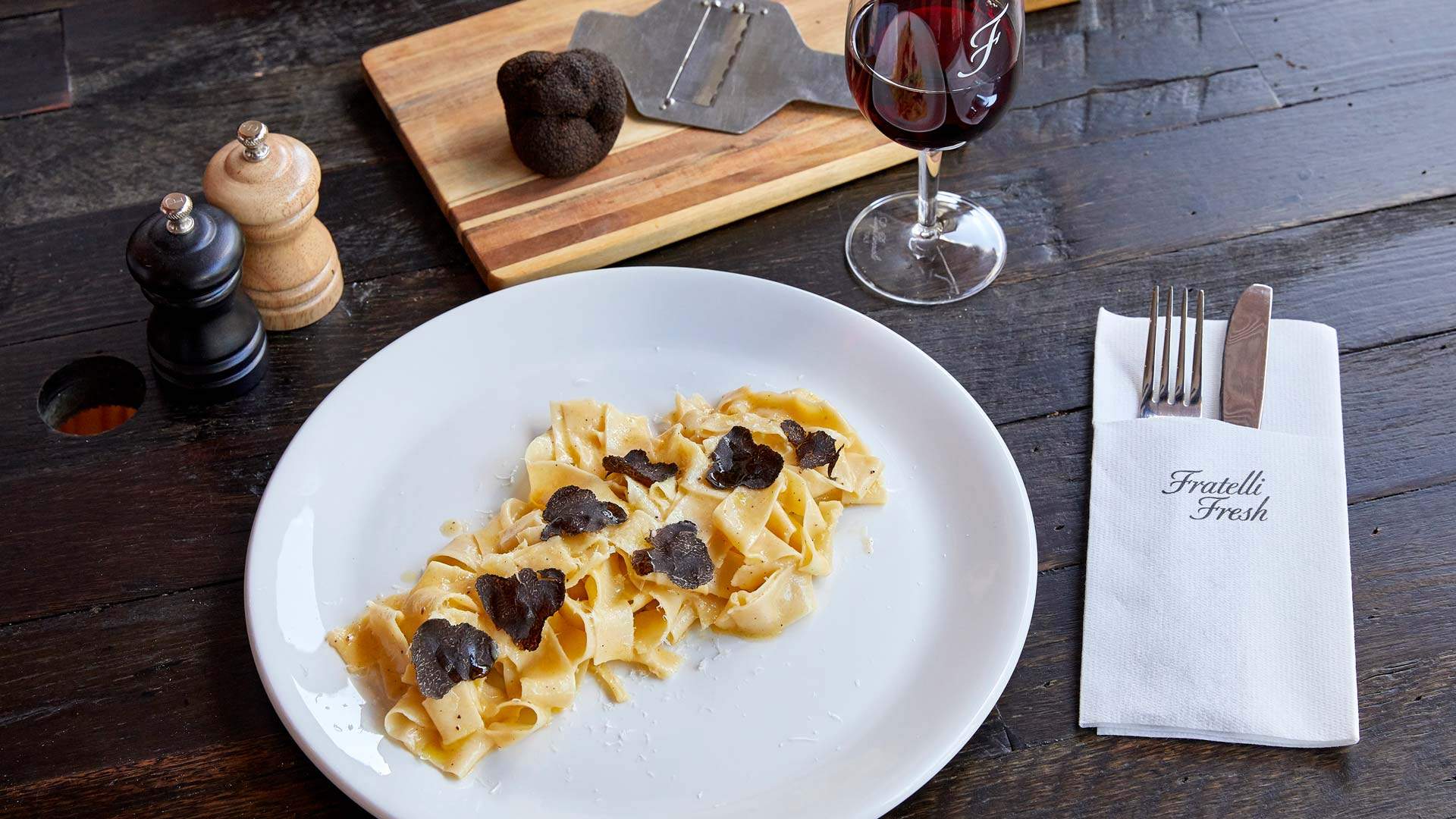 This winter, Fratelli Fresh will showcase the decadent fungus with a series of four-course truffle feasts. The tasting menu will cost you a pretty reasonable $69 per person and includes the likes of truffled potato veloute, ricotta agnolotti in a truffle butter and parmesan sauce and wagyu rump with truffle mash and braised leeks. Finish off with a particularly tasty sounding truffle-infused tiramisu.
The truffle-fueled dinner will hit Fratelli Fresh Bridge Street on June 17, Westfield on June 18, Crows Nest on June 19 and Alexandria on June 20, starting at 6.30pm each night. To book, head here.


One signature truffle dish that can be found throughout eateries this season is truffle fries. And Three Williams is putting its own spin on the popular menu item, using waffle fries as the base and topping them with a gooey three-cheese sauce, fresh truffle and chives ($22).
It's part of the Redfern cafe's dedicated truffle menu, which also features truffle peking duck with angel hair pasta in a ginger-infused cream sauce ($38), truffle mac and cheese-stuffed croissant with jamon and poached egg ($35) and an especially decadent brioche french toast with truffle ice cream, gold feuilletine and chocolate brownie ($29). The new menu will launch on Saturday, June 1.

TRUFFLE-TOPPED HAM HOCK CARBONARA, OTTO SYDNEY
Returning for its second year, Otto Sydney will again offer a special truffle service throughout the winter season. This means guests can add freshly shaved truffle to any dish on the menu. The kitchen staff will finish off your dish tableside— or, if you're really lucky, head chef Richard Ptacnik will come out himself to adorn your dish with truffle. Pictured above is the ham hock carbonara, lovingly topped with big ole' shaving of this delectable stuff.
But you don't have to stop there. Truffle-topped beef tartare with horseradish and capers? Yum. Potato gnocchi with braised lamb shoulder and shaved truffle? Done. A non-traditional seared scallops with this black fungus? Go for it.
The restaurant is expecting to start offering truffles mid-June and price will depend on the market. Last year, truffle service was $25 for five whole grams of the stuff.

Top images: Truffle sundae, Devon; Truffle french toast and pasta, Three Williams by Kimberley Low.